Well HELLO!
I hope all is well in your world. Thank you for being here.
I'm currently writing this from Minneapolis, Minnesota. We take a trip here every summer (and usually every other winter - I love the cold!) to visit my fiancé's family and it's a trip filled with corn, fishing and so many lakes. This time I managed to sneak in a little extra KP business into the trip and I've just finished a tour around the Nordic Ware Factory. Watching beautiful bundt tins and sheet pans being made from start to finish was outrageously entertaining and I simply cannot WAIT to write a bundt special come September.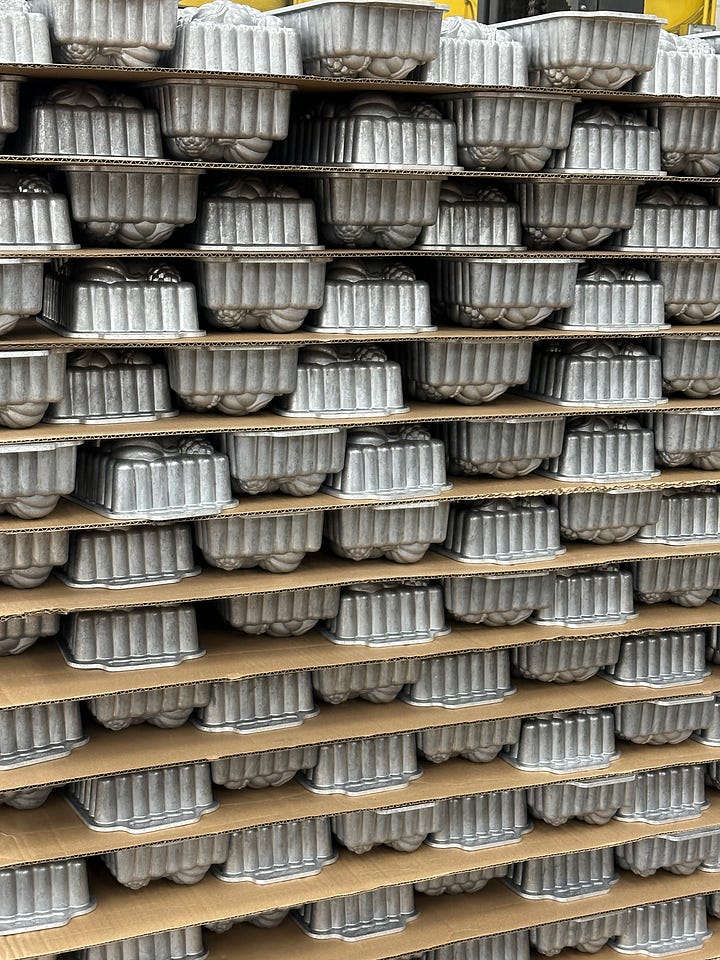 I'm also looking forward to my return to the Minnesota State Fair for the second year running - I'll do my best to retain my blue ribbon butter carving status, but mainly I'll be seeking out pickle lemonade, fruity pebble milk biscuits and as many things 'on a stick' as possible. Who knows, perhaps I'll find something to recreate for you? It won't be the questionable deep fried cheesecake from last year, I know that for sure…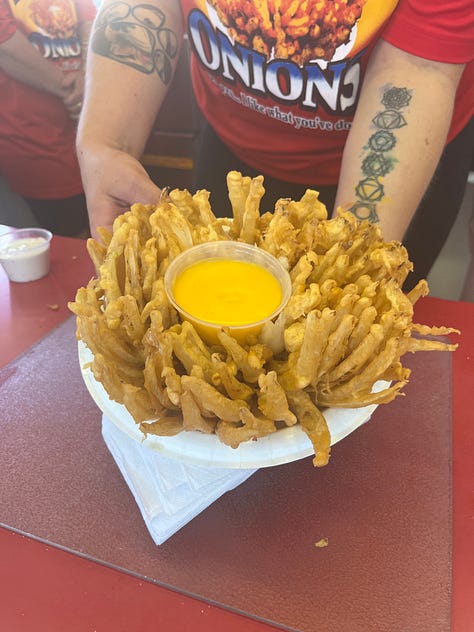 Emergency cherries
But the day before I left on this trip, I had to sneak in one final bake, a pre-cursor of all things USA to come. I know, baking a batch of goodies before a trip is bordering on chaotic, and perhaps it's because I'll do anything not to get on with packing, but it's not actually my fault, ok! You see, I was on my morning walk, minding my own business when out of nowhere this crate of fresh sour cherries basically jumped in front of me and what was I going to do? Ignore them? Not actually possible.
You see, the thing about fresh sour cherries is, you never know exactly when they're going to turn up. It's certainly the first time I've seen them. So when you see them… buy them! They are smaller and juicer - and yes, surprise surprise, much more tart - than your average cherry. They have thin, shiny dark maroon skins and have a vibrant tartness. 
So, of course I scooped up a kilo or so and, sure, I could have frozen them all. But what's the fun in that? I was also due a pre-holiday fridge clear out and had some gorgeous plums which are an easy friend for cherries, especially tart ones.
There's no denying that tangy tart fruit goes well with something more mellow and there's nothing like a buttery pie crust, crunchy with chunky sugar, to help raise the mouth puckering cherries to new levels. But with my trip starting in less than 24h, making a whole deep pie just wasn't practical. Instead, I turn to the handy format of individual pies. These are 1) much easier for gifting to your house/plant sitter (shout ot Jordon) 2) very easy to freeze and 3) perfect for airport snacks.
 I'm not sure what to call these. Perhaps they are poptarts. Perhaps they are handpies. Whatever they are, they're incredibly quick to put together and just so outrageously delicious. 
The crust
For the crust I wanted something extra crispy. So, I read back on my pie crust newsletter (I absolutely love using these newsletters as a resource when I want to change things up or amend a recipe) and decided to go for a flaky crust that uses all water rather than my usual creme fraiche. This is because pie crust made with additional fat in the form of liquid like sour cream or creme fraiche tenderises the pastry a lot compared to dough made with just water. 
Compared to larger pies, when it comes to small individually shaped pies that don't have the support or help of a pie tin, it is sensible to pre cook and thicken the filling, otherwise these are really difficult and precarious to fill. I re-read my plum pie newsletter to get an idea of what thickening agents to use. Knowing that plums are wet-n-wild and sour cherries are very well behaved A+ students when heated, I went for a mixture of flour and cornflour, coming in at 3.5% flour/cornflour to prepped fruit weight.
Sour cherries in the oven
Before you bake with any fruit, it's a good idea to research how it will behave when it bakes. You can either do this by steaming a few in a small pan with a lid and seeing if they completely break down or just look at a few trusted recipes to see their take on it. This is always how I test apples (see this newsletter here)
Sour cherries, you may be interested to know, hold their shape very well when baking. This makes them particularly in demand for pies. I might even consider making an upside down cake with them (you know I am sensitive about upside down cakes and resent mush on mush) next time I see them, that's how much I believe in their ability to hold it together when heated!
Destoning cherries is never as time consuming as you think. I love to use a thin piping tip, like a bismark or the smallest star tip I have, on the end of a finger, kind of like a thimble, but for one of your dominant fingers. I use this to stab into the fruit and sometimes, if you're lucky, the stone attaches and comes right out. It's not a perfect system, but it's pretty good.
Vents
To allow some of the steam to escape the pies, it's sensible to cut a vent or two into the crust. You can make little slashes or, you can be extra like me, and cut little patterns into the dough. I used my bismark tip to cut two slightly interlocking shapes and made a little heart for mine. Adorable.
The key to getting these pies crisp is pre-heating your oven properly and not being afraid to bake it hot!
Alright, let's make it.
---
This post is for paid subscribers