Discover more from Kitchen Projects
Taking the Recipe Development process from behind the scenes directly to you. Part toolkit, part love letter to food, this is a deep dive into dessert and pastries.
Over 36,000 subscribers
To all my wonderful readers, I'm thrilled to share some big news with you… I've written a book!
Little did I know when I hit send on 'Kitchen Project #001: Cannoli', just three years later (almost to the day!) I'd be sharing this happy news with you. It's been an incredible journey and I'm so thankful to every single person who reads the newsletter each week. It's been very difficult to keep it secret - and it's incredibly nerve wracking to send this out to you all - but I'm incredibly happy to finally be sharing the news with you. Without a doubt, this book would not exist without all of your encouragement and support.
My debut cookbook 'SIFT: The Elements of Great Baking' will be published by Ebury in May next year and, though it feels mad to say it… it's now available to pre-order!
What does the whole pre-ordering thing mean?
I'm sure you've heard this before, but pre-orders are a huge part of what makes a book successful. If there's strong pre-orders, the bookshops and salespeople are like 'ooooh what's this?' and start to pay attention, which means they then put more energy into getting it out there! Annnd, btw, you don't get charged for the book until it's actually out, so basically you're just putting your hand up and saying 'This looks fab! I'd like this please!' and you're always guaranteed to get the absolute best price for it. 
What's inside the book?
Across 350 pages, I'll guide you through the fundamentals of baking and pastry through in-depth reference sections and well over 100 tried & tested recipes. I can't wait to show you more, but for now let me describe it to you: Divided into two parts, we'll start by taking a journey through the ingredients that underpin great bakes - Flour, Sugar, Eggs, Fat - before delving into the techniques that bring our recipes to life - Texture, Colour, How Things Rise and, of course, a Technical Overview. It's the reference book of my dreams with all the fun diagrams.
The second half of the book is packed with recipes, divided into how long you have to bake: Whether you've got an afternoon, a day or a weekend, this book has something for you! The recipes are buildable, meaning you can spend hone your lamination skills in a more simple recipe before moving on to nailing cross laminated galette des rois, or perfect croissants. I've got you!
I've been working pretty much non-stop on putting this book together for the last year and a half and I'm incredibly proud of what we've made. The design is out of this world - butter temperature charts and lamination diagrams, here we come!!! - and the photography is just so beautiful. I can't wait to show you more in the months to come and introduce you to the incredible team that put it all together.
If I had to sum it up, SIFT is the book I wish I'd had when I first started baking. When I started out, I was intimidated by a lot of the big, heavy books aimed at professionals, but I wanted more detail than some of the home baking books offered. In SIFT, I've strived to create a happy medium, blending technical details with base recipes you can go back to again and again.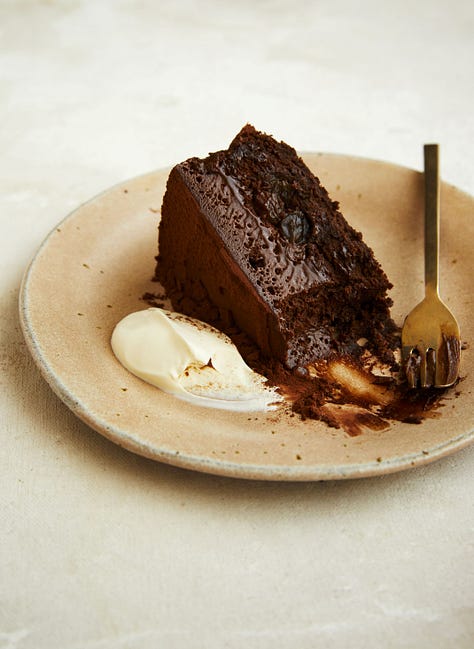 My ultimate goal has always been to write a book that would help make all your other baking books more fun and easier to use. Whether you want to remind yourself what sugar does in cakes, check out the properties of eggs, or go deep into the best way to look after yeast, I'll be there to guide you.
Anyway, all this to say is I'd be so honoured to be part of your future cookbook collection, and I'm confident this is a book that you'll be able to go back to again and again. Here's where you can find out more about that:
Thank you so much for your support and I can't wait to show you more.
Lots of love,
Nicola